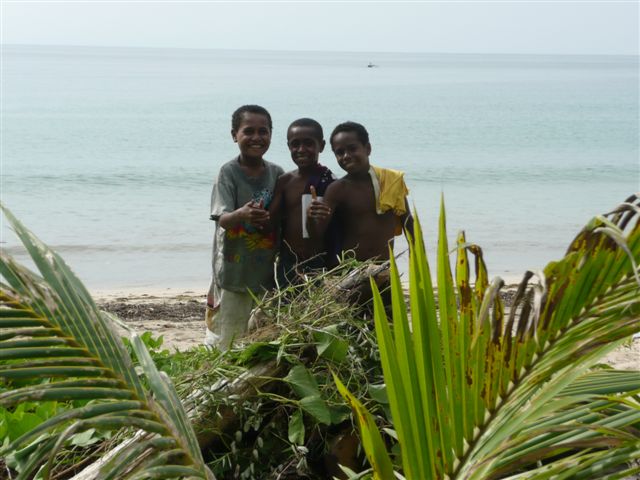 Supporting local kids
Vanimo Surf Lodge has a wonderful program of working with local kids, which introduces them to a simple work ethic that will benefit them for life.
In exchange for some very basic 'chores' – like 30 minutes of cleaning up our beautiful beach, local kids get to use the Lodge's boogie boards or surfboards for the day. In the afternoon, they are returned.
Many surfers want to donate a board to support up and coming Lido 'grommets' – but, for every kid that is given a 'free' board, there are 20 who miss out. Naturally, this leads to disappointment and it can even cause resentment.
Our program is designed so that everyone benefits. Any donated boards should ideally be left with the Lodge Manager who will ensure that every kid gets 'a fair go.'
Tipping policy
Vanimo Surf Lodge staff work very hard to provide our guests with a wonderful experience. A modest gratuity is always appreciated. On request, our Lodge Manager can suggest both a fair amount and the best way to ensure that tips are combined and distributed equally.